TO YOUR WEDDING PHOTOGRAPHY
First things first.... it's your day!!
Your wedding is not a photo shoot and I am very conscious of this fact. My aim at every wedding is simple…. to capture beautiful, honest moments, creatively but unobtrusively.
As the wedding day gets closer I like to arrange an informal meeting with you both to get to know you a bit better, get a feel for your day and to run through your times and schedule. This can be done over a coffee somewhere in Cornwall. If a meetup in person isn't possible, no problem, we can arrange a Skype or Face-time chat. I'm more than happy to offer help and guidance over anything related to your wedding photography but that said, if you have specific ideas in mind, I will work with your plans.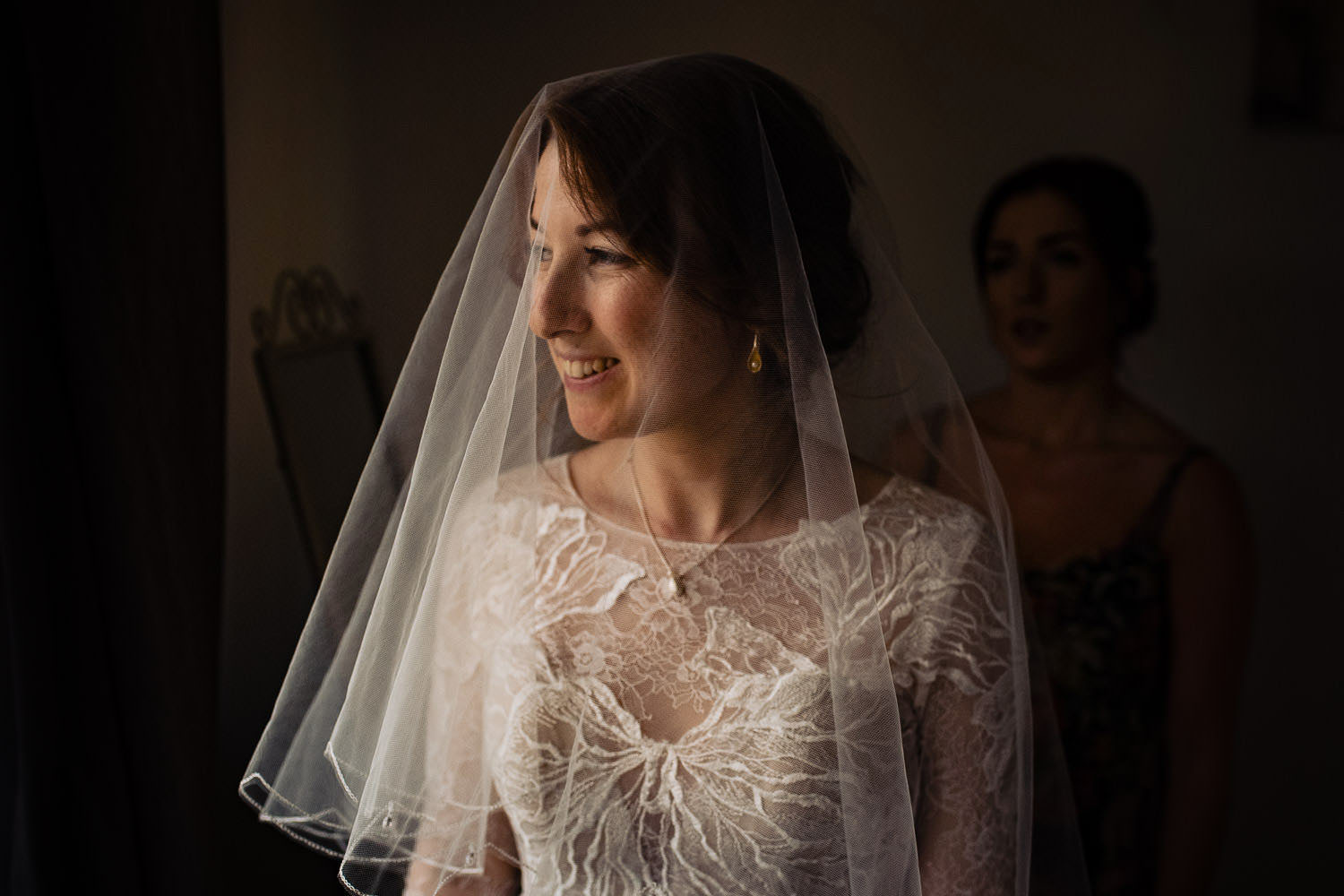 On the day itself, I will arrive at the venue good and early and will be ready to start at the agreed time. I will come and say hi to you first and introduce myself to any key family members or venue staff. From then on I will begin to photograph your day. I work in a very unobtrusive manor, I won't interfere or get in the way. I will work in the background capturing moments on the fly. I will dress smart (and practical) at your wedding, normally in black trousers and a shirt. Firstly, I think if you are dressing smart, then so should I but secondly I find this helps me blend into your wedding party. I would rather be mistaken as one of your friends rather than the 'official wedding photographer', this helps me keep close to the action! 🙂
If you decide to book me for the whole day this normally includes the 'getting ready' stage in the morning. With your closest friends and family around you there are so many fun, fleeting moments from this part of the day that I love to be there to capture it all for you. As I work alone I do my best to spend time with both bride and groom during this part and photograph both preparations. We can discuss your ideas before the wedding and can make a good plan based on where you would like me to be.
I like to get to the church or venue at least 20 minutes before the wedding so that I can capture your guests arriving and the general build up and anticipation before the ceremony. During the ceremony itself I am very mindful not to disrupt or interfere in the proceedings. I work very discreetly and unobtrusively and do my best to blend into the background so that you and your guests don't notice me but making sure I capture all the key moments!
Straight after the ceremony is one of my favourite parts of any wedding day, big hugs, congratulations and flying confetti! I will be there, in amongst it, snapping away!  I tend not to whisk the bride and groom away for photos straight away but just let everything unfold naturally. Sometimes after this I may take a few snaps with the bride and groom and if requested we can do some relaxed family group photos as well.
During this time I float around and capture you and your guests mingling, chatting and having fun!
I normally recommend 6-10 group photos so that the bride and groom don't get too bored but I am flexible on this and more than happy to work to your requirements. I don't spend hours posing on this as I know you and your guests will want to get back to the party. However I do make sure everyone is happy and relaxed in each picture I take.
After the groups I usually take the bride and groom off for a few portraits either in the grounds of the venue or at a location of their choosing. I like to give my couples space when taking these photos, you'll often find me snapping in a tree or rolling around on the sand getting that creative angle! The amount of time for this is completely up to you. As guide though, I would say that 15-30 minutes is ample.
Wedding breakfast & speeches
The speeches always provide some great natural shots and I will work around the room capturing all the emotion. During the wedding breakfast itself, I tend to take a small break here to recharge my batteries and backup your photos. I photograph the food being served and then leave you in peace to eat.
After the wedding breakfast
If there is time and at your discretion, there is always the option to capture a few more cool bride and groom portraits here, maybe there is some lovely evening light or an epic sunset on the beach.
I love capturing the evening, from cutting the cake to your first dance to grandma break-dancing! I'm there, involved and love getting close to the action!
So, how much will my wedding photography cost?
I keep my pricing nice and simple and offer three lengths of coverage for your day. Follow the link below to see my wedding photography pricing.